That has spread to other parts of the body or cannot be removed by surgery, and whose tumor is KRAS G12C positive, and who have received at least one prior treatment.1
HOW DID LUMAKRAS® WORK IN THE CLINICAL TRIAL?
In a clinical trial, 126 adults were given an oral treatment called LUMAKRAS®. The trial evaluated how many adults with non-small cell lung cancer (NSCLC) responded to LUMAKRAS®, meaning their tumors either shrank or disappeared from initial scan. The trial also measured how long the tumor responded to LUMAKRAS®.1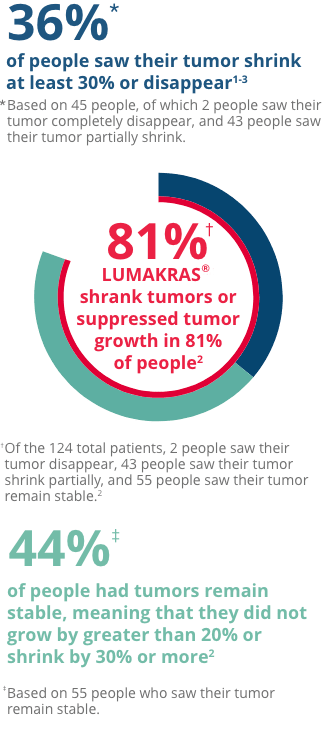 Important Considerations: The approval of LUMAKRAS® in these patients is based on a study that measured the size of tumor shrinkage. Talk to your doctor to see if LUMAKRAS® is right for you.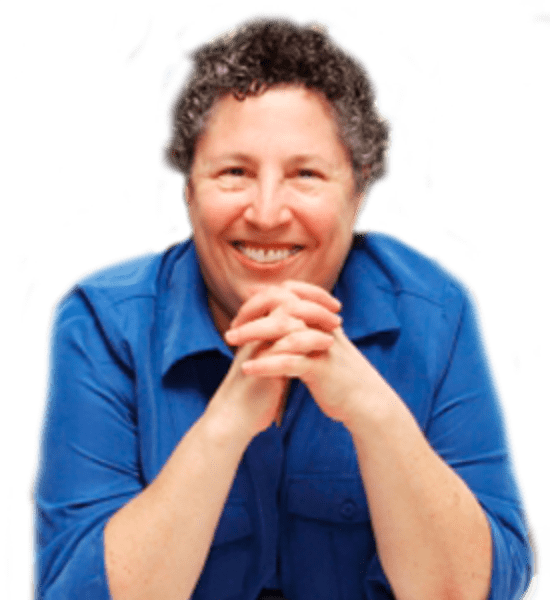 "

I take my LUMAKRAS® pills and they help me treat my KRAS G12C+ NSCLC.

"

- Laurie, current LUMAKRAS® patient

Patient testimonials represent individuals' experiences with LUMAKRAS®. Results may vary.